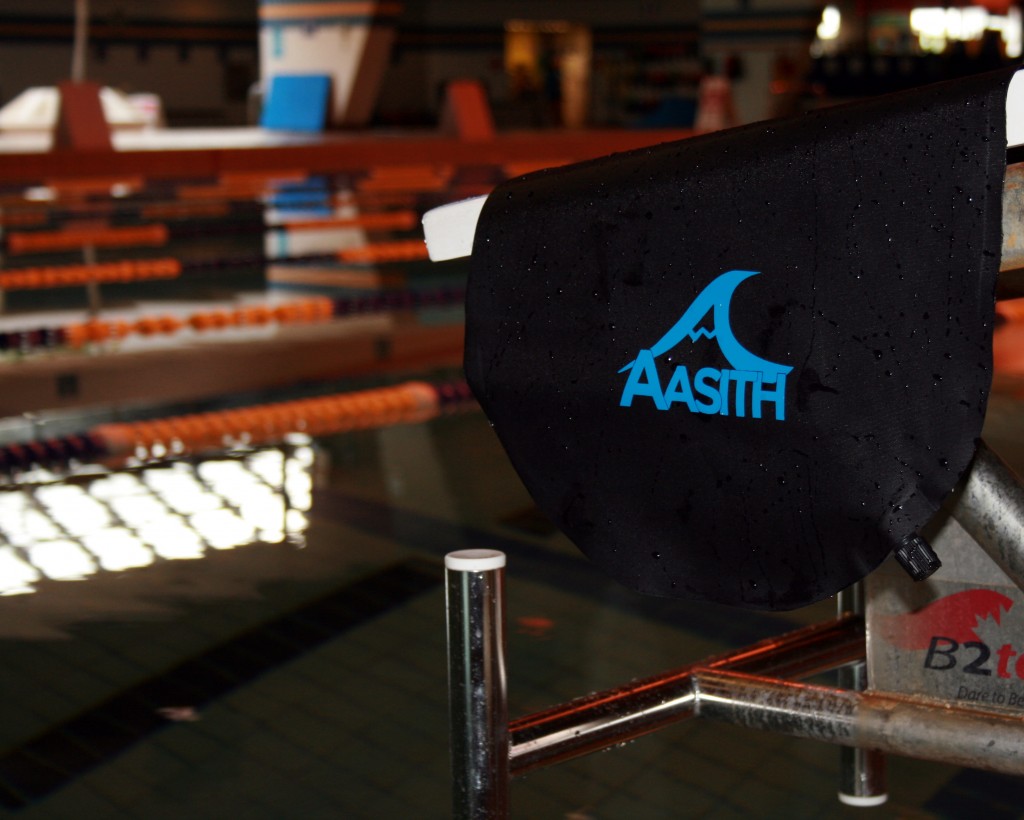 Aasith began as a agglomeration of avid athletes and active students from the Faculties of Applied Science and Commerce at the University of British Columbia. As a group, our interests cover a wide range of competitive sports, outdoor activities, and other pursuits that demand innovative solutions to demanding problems. Our initial product offering, the Quick-Dry Bag, represents an effective solution to one of these problems – wet gear that needs to be dried on the go, without a heat or power source, and without potentially destructive mechanical means.
Around the world, the sport of competitive swimming is heavily influenced by the nearly ubiquitous presence of high-tech racing swimsuits. These "tech suits" are used by nearly every serious racer over the age of fifteen, with almost 500,000 suits sold in the US last year. While the delicate composition of these suits provides unique hydrodynamic and buoyancy properties that allow racers to swim faster, it also means that these tech suits must be put on dry and cannot be dried after a race by any conventional means (heat, mechanical, or any combination thereof). Thus, most swimmers save their best suit for finals races only, using inferior suits for preliminary heats throughout the day. Furthermore, because of the high entry cost (~$400) and limited usability (once per day) of these tech suits, many swimmers cannot afford to invest in more than one suit, and many newer swimmers do not own even one. With the Quick-Dry bag, a swimmer can safely dry his or her suit within two hours, enough time to race both prelims and finals in a given day using the fastest suit possible.
The Aasith Quick-Dry bag represents an effective solution for swimmers who wish to use their fastest suit multiple times in one day. This product also has the potential to expand the market for these expensive suits to those who previously could not justify such a large expenditure for such a limited-use item.
We envision using the competitive swimming market to gain initial traction for our Quick-Dry Bag. We will begin with direct online distribution, with which we can effectively penetrate the niche market of competitive swimming. This will allow us to capture higher margins up front while shortening the information distance between us and customers, expediting the product refinement process. Once we are established in the swimming market, the Quick-Dry bag can be adapted for drying gear from other activities including cycling, running and hiking, with an innovative shoe-drying solution in the works.
The Aasith Quick-Dry Bag represents an effective and much-needed solution to a problem present in many athletic and outdoor pursuits. By targeting competitive swimmers first, we intend to garner a large share of the market while establishing our brand identity and creating a foundation from which to expand into more general consumer markets, as well as other specialty and niche user groups.
Team: Beverley Cheng, Monica McMahen, Andre Herath, Sean Fleming, Colin Daw, Davis Wuolle
Technical paper
View Technical paper.