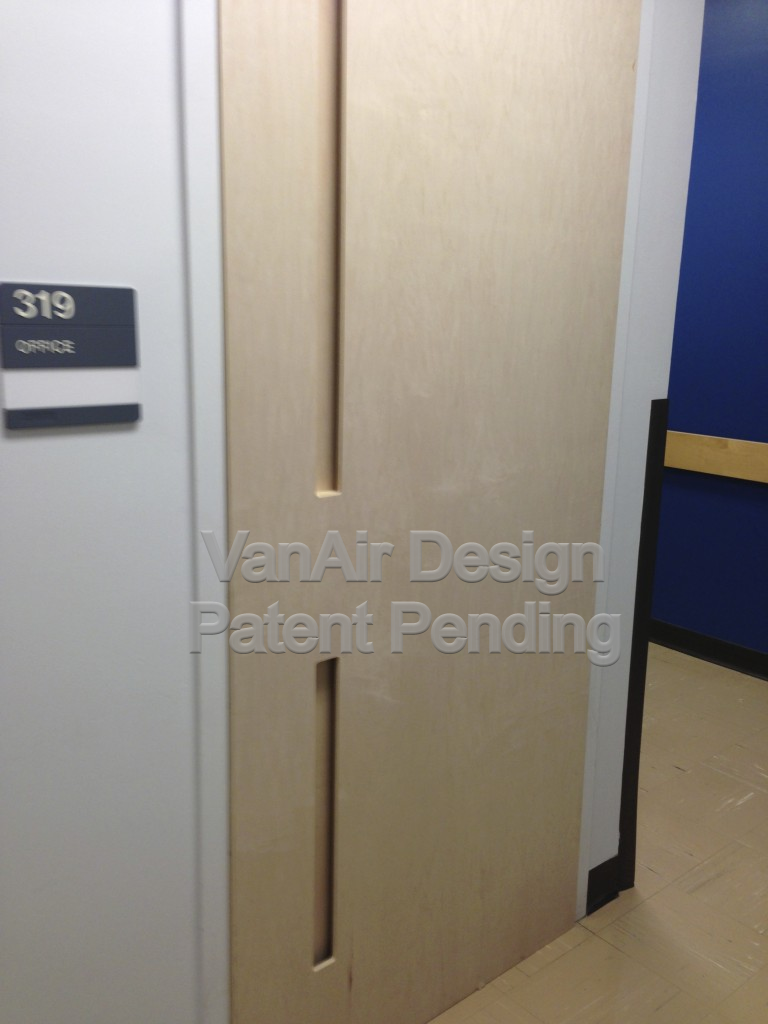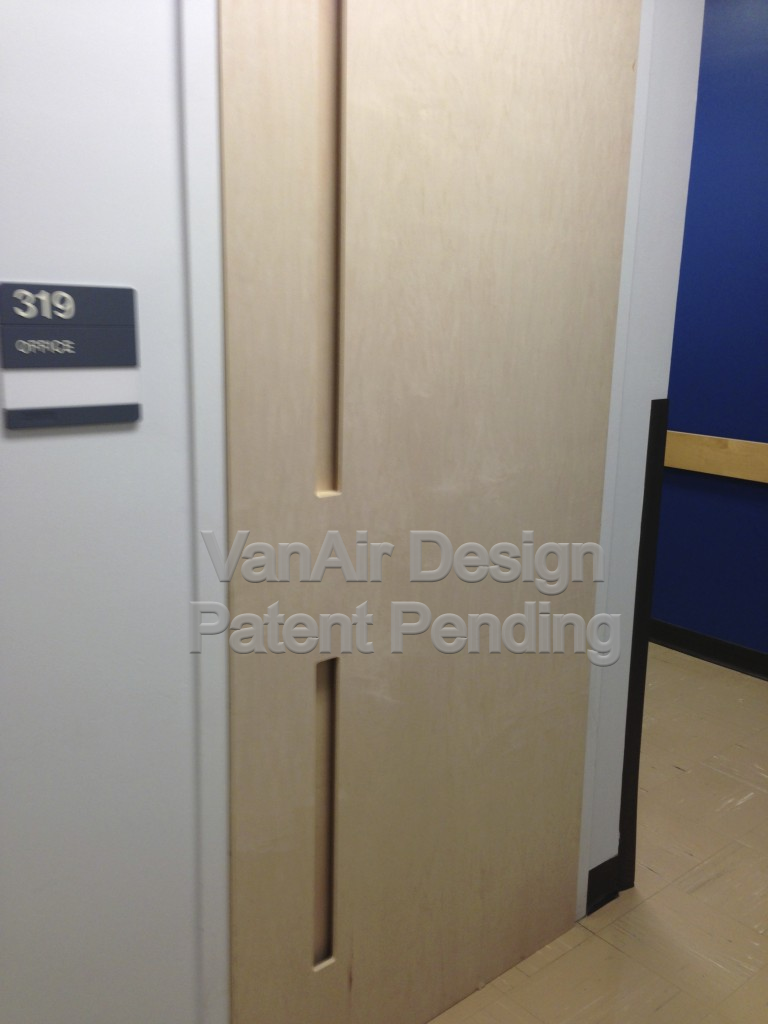 As Canadians, we spend 90% of our time indoors, so it only makes sense that we improve our indoor environment. One common phenomena is being in rooms with inadequate air circulation. Prolonged sessions in rooms with closed windows and doors causes the room to be stuffy and air to be stale. However, it is necessary to keep things closed in order to maintain privacy. To combat this problem, we have developed a solution.
The Ventilated Door (Patent Pending) is the product that we have created. It is a door that utilizes the horizontal cross-section to allow air to flow in and out of a room even while it is closed. It is also able to provide sound attenuation through the door, keeping the acoustical privacy one enjoys from a closed door. Visual privacy is also maintained. The Ventilated Door is one of the first truly innovative product in the door industry, an industry that has been static in new creations. It is aligned with the current trend of sustainability and green buildings. It also does not have problems that current ventilation solution in green buildings have. We have toilets that use less water, windows that keep the heat in, and light bulbs that use less energy. It is about time to put the door to good use. The Ventilated Door is a door that truly breaths.
Our team is one of the key components that makes up Vanair Solutions, the company we are part of. The team consists of 3 commerce students and 3 engineering students. They are Vicking Yau (General Business), Braden Parker (Real Estate), Douglas Lam (Marketing), James Higgins (Mechanical Engineering), Nico Petch (Mechatronics), and Jesse Neufeld (Civil Engineering). Each individual member is passionate about sustainable practices and keeps an open mind to identify any opportunities that may arise. With this mindset, we have developed our flagship product.
Technical paper
View Technical paper.