UBC Engineering Design Teams competed in competitions on the regional and international levels, and all came back with at least one award. Congratulations to all our teams!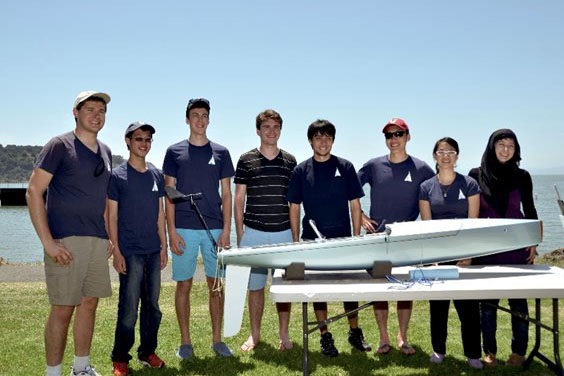 Picture © UBC SailBots
The SailBot team, led by Serena Ramley and Kristoffer Vik Hansen, went down to the International Robotic Sailing Regatta 2014 in Vallejo, California, and won first place in the International Robotic Sailing Regatta for the third year in a row. Battling up to 25 knot winds and strong currents unlike anything seen in Vancouver, the boat and the students accomplished a perfect score — something that only UBC Sailbot has achieved. The students also met the original creator of the competition from 2006, UBC Mechanical Engineering graduate Erik Berzins, who now designs yachts for America's Cup.  Vancitybuzz has written a piece about UBC Sailbot winning the Regatta, and CBS California also featured the competition and the UBC team in a news report. Congratulations once again to the entire UBC SailBot team for another perfect score and 1st place!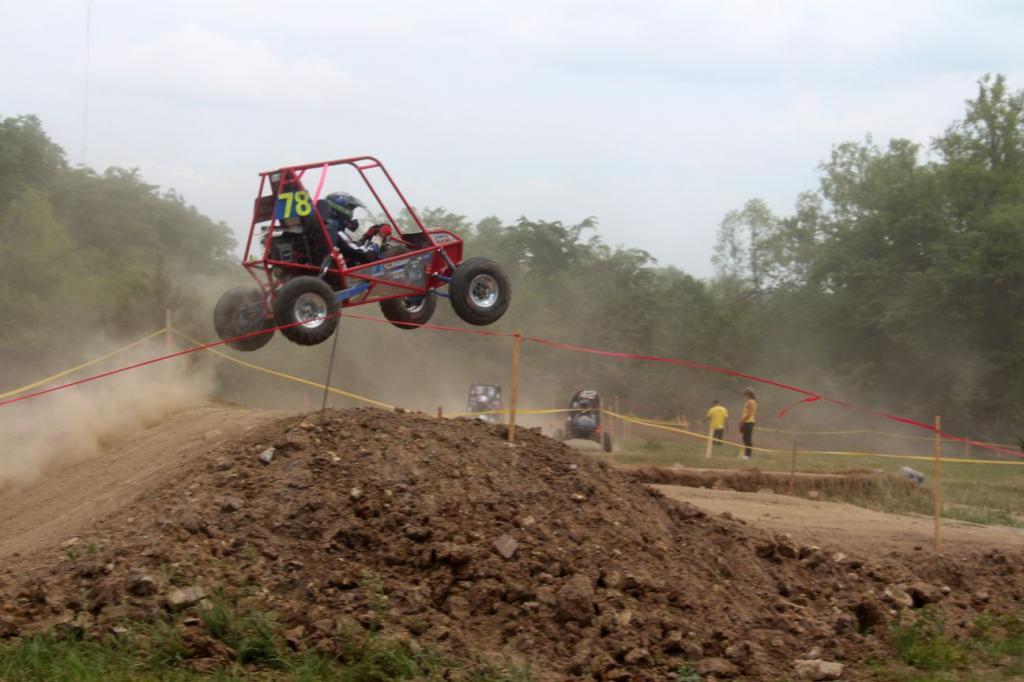 Picture © UBC Baja
UBC Baja went down to Pittsburg, Kansas, for their second ever Baja SAE competition. Despite being a new team, UBC Baja got first in the Tractor Pull event and 37th overall. UBC Baja wowed the crowd by tackling huge jumps and aggressive terrain at full throttle, thanks in large part to an unflappable suspension design. The judges were very impressed with their thought process and improvements that they had made in creating an entirely new vehicle this year. With even more knowledge now under their belt, UBC Baja is sure to go even further in next year's Baja competition. Congratulations for your 1st place win in Tractor Pull, UBC Baja!

Picture © UBC Supermileage
The UBC Supermileage team headed down to Houston, Texas, for the international Shell Eco-marathon. Their Urban Concept car, Odysseus (seen above), came third in its category with an amazing 326 miles per gallon. This marked the second highest place that the Supermileage team has ever come in for the Urban Concept car category. Congratulations for your 3rd place win, UBC Supermileage!
The Thunderbots are currently preparing for the international RoboCup competition in João Pessoa, Brazil, at the end of July. However, last month several of the team members took the opportunity to test out their robots in a regional competition in Cyprus. The Thunderbots came back successful with a 2nd place trophy; hopefully this is a pre-cursor to more wins at the RoboCup. Congratulations and good luck to the UBC Thunderbots!